Stop Doing Everything for Your Kids
A Call to Reincorporate Children into the Work of the Household
With most of the country living under some version of shelter-in-place orders (hard to believe the weeks have turned into so many months…), we are all getting a LOT of family time.
For me, the mere fact of my entire family being home all day every day has made me feel like ALL I am doing — all the time — is cleaning up after everyone. It's like shoveling in a snowstorm: the second I clean up one thing, another thing is a mess. I'm doing more dishes, more laundry, more clean-up, more cooking. More of everything.
It had already had it, even before I heard this from my 2-year old daughter: "mama, I want you to cook me dinner RIGHT. NOW."
Are you kidding me?
Although the internet is replete with suggestions for ways Americans can spend all their "extra time" at home (massive eye roll), the reality is, for parents at home with kids, "extra time" is a joke.
If I did have any extra time (I don't), it's buried in managing The Upkeep — that is, everything it takes to keep the family, and the house, in some semblance of order and on track (or close enough). And apparently, The Upkeep quadruples during a quarantine with toddlers.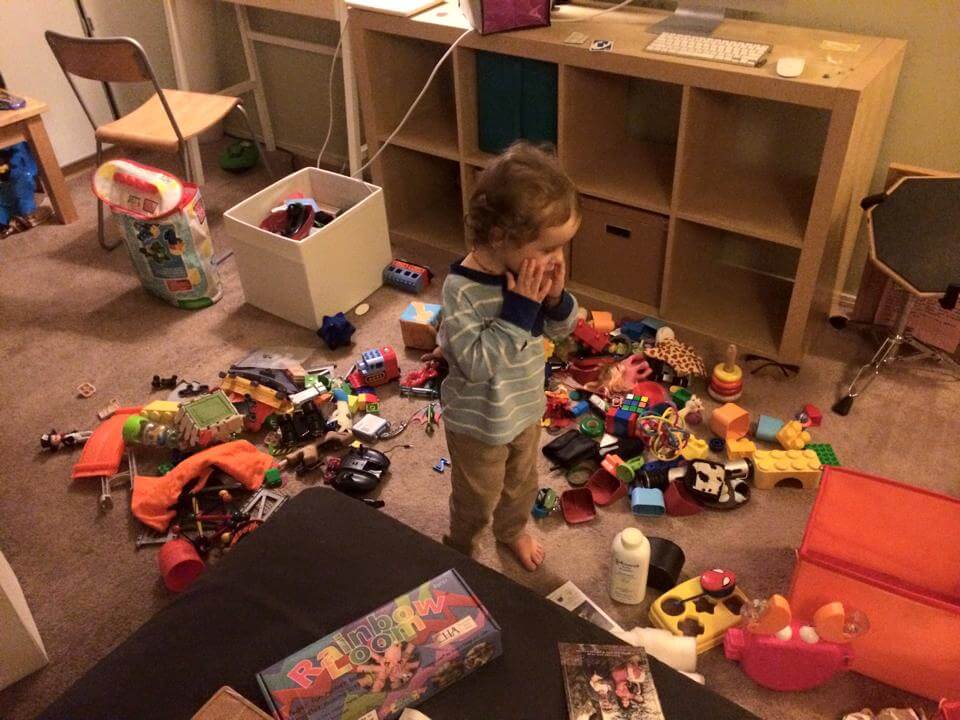 Recently, though, my emerging frustrations — WHY am I cleaning up after everyone? Can I please get some help? — have led me to some bigger philosophical questions.
Namely, what can I/we do to get everyone on the same page? And what page is it?
Because "mom doing everything for everyone" is not working for me.
A New Approach to the Household
We've been working on this series over the entire summer to bring you some fascinating research into how we got here and what to do to remedy the situation. Turns out… this is a uniquely American cultural problem we (somehow) created for ourselves. Kids can (and should!) help – even from a very young age. Denying/thwarting their help does everyone a disservice.
So here's a new idea: together — let's use this time we have at home to hit the reset button on the way we think about our roles, our families, our households, as well as how our children can (and should!) contribute to everything that goes into maintaining said families and household.
Because — I mean, really, how ridiculous is it that the parents (and many times, just MOM) execute — and orchestrate — ALL of the necessary work of the family? The Upkeep, that is.
Keep reading to learn how to engage your children in the work of the household in a harmonious way that teaches them skills for a lifetime and saves countless hours of work for overburdened parents. You can read it all in sequence – or skip to the last article, the tactical "how to get your kids to help."
But first… we need something from you:
Dear readers,

As a small business, we rely on word of mouth to help us stay afloat. We're trying out a new program to keep our content free. If you refer two friends to subscribe to Lucie's List, We see that you were referred by another subscriber, if you subscribe to Lucie's List today, we will send you (and them!) the premium articles in this series as a thank you. Those articles are:

— Part 2, Origins of The Upkeep, which explains when and how The Upkeep became "a thing" for American parents.

— Part 3, The Importance of Involving Kids in The Upkeep, which shares why it is so important to involve kids in The Upkeep, from an early age (for us and for them).

— Part 4, Practical Ways to Include Kids in the Household Upkeep, which outlines day-to-day strategies for actually bringing children into the fold.

It's easy to do:

Subscribe below, and you will get a personalized link to share.
Select a social media platform of choice — or simply "copy" the link and send it to two friends.

When they subscribe, you (and they!) will then receive a link to these premium articles in your Inbox.

Thanks so much for your support!

– Meg